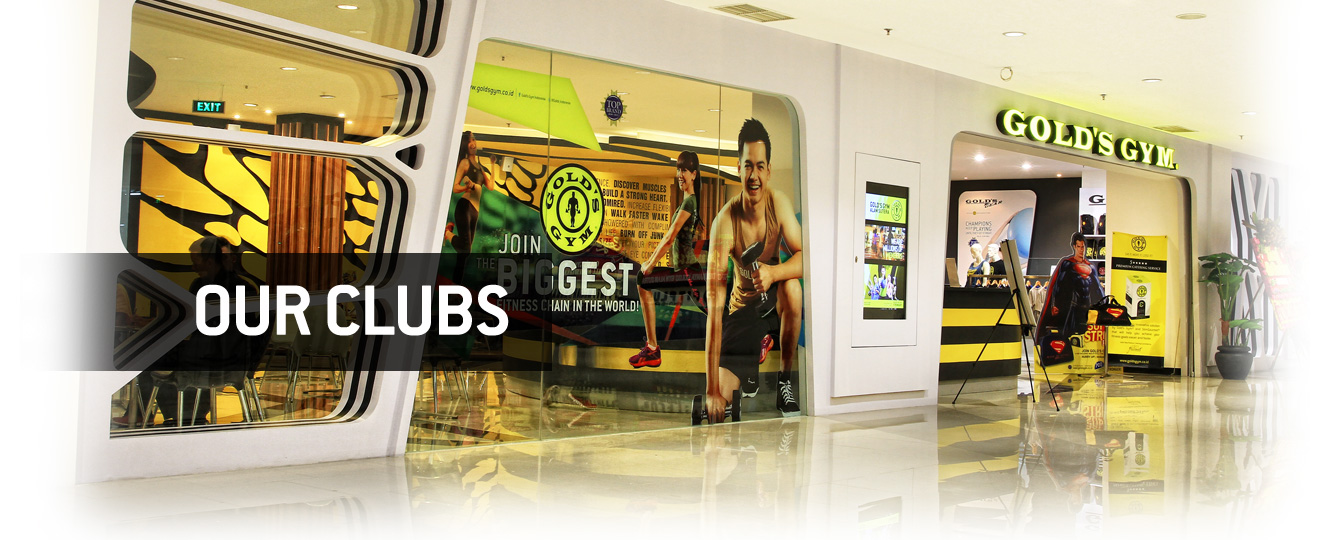 Welcome to the Gold's Gym family and thank you for choosing Gold's Gym as your place for fitness!
You have made one of the best decisions in your life by joining Gold's Gym. Since 1965 we have been the recognized authority in fitness industry, and now, every time you come to our clubs, you will be able to experience why nearly 3 million members at over 675 locations in 35 countries around the worlds trust Gold's Gym for their health and fitness. We guarantee results! Not only about weights, but we also offer you diverse facilities and innovative programs - like our popular GGX, Gold's Group Exercise classes - that makes you in shape and it's so enjoyable. Our group exercise instructors and personal trainers are the best in the business– period. They will help to set your individual goals and show you how to achieve them based on your current level of fitness. We can also address your nutritional needs and shed lights on how diet will impact your fitness result. For Real!
Our gyms are built to help people realize their goals and find their inner strength. Most importantly, you'll find an energetic, supportive environment full of all kinds of people who are committed to achieve their goals.
From the best trainers, equipment and programs to the best group exercise classes on this planet, Gold's Gym™ is the ultimate fitness experience!
LOCATION
JAKARTA

TANGERANG

BANDUNG

BEKASI

SURABAYA