MALL CIPUTRA
MAL CIPUTRA LT. LG 1-A
JL. ARTERI S. PARMAN, JELAMBAR BARU GROGOL, PETAMBURAN
PHONE: (021) 5030 1051
FAX: -
Gold's Gym Mall Ciputra now available on 360 virtual experience.
Click here to explore :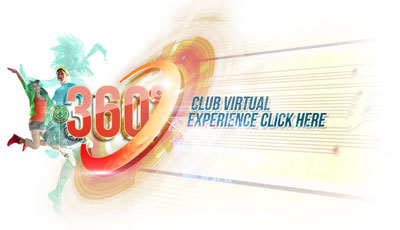 Being one of Gold's Gym pioneer clubs in Indonesia, Gold's Gym Mall Ciputra had been helping so many members achieve their fitness goals. With the massively growing number of fitness enthusiasts in West Jakarta area joining the club, Gold's Gym Mall Ciputra started expanding the area in early 2013. Now, the club is ready to take bigger excitement with its 1941sqm area. The new interior design offered a younger and more spacious feeling for a more comfortable workout. With bigger area, comes more equipment, Gold's Gym Mall Ciputra now has the highly anticipated TRX facility, more treadmills, and many other facilities such as: Ladies Only Area, Nutritionist Center, Personal Training area, cardiovascular equipments, Group Exercise (GGX) rooms, Gold's Café with Wi-Fi connection, and Gold's Gear outlet. Visit Gold's Gym Mall Ciputra now and join so many members who successfully transformed their figure and live a healthier lifestyle!
LOCATION
JAKARTA

TANGERANG

BANDUNG

BEKASI

SURABAYA