JOIN US TODAY!
If you are ready to start a healthy lifestyle and change your life, be a part of Gold's Gym and start working out with our best trainers, equipments, facilities, and programs! Whether you prefer to go to a gym that is located near your workplace or home, or you want to be able to get fit wherever you are, Gold's Gym different types of membership that will suit your need. Talk to our Fitness Consultant today to get a special promo!
EASY WAYS TO JOIN US

VISIT YOUR NEAREST GOLD'S GYM CLUB
TALK TO OUR CUSTOMER SERVICE

about your interest in joining Gold's Gym.

OUR CUSTOMER SERVICE STAFF WILL REFER YOU TO A FITNESS CONSULTANT

for a more detailed information about our club.

TAKE A TOUR

with our Fitness Consultant around the club and feel the vibe of dynamic healthy lifestyle.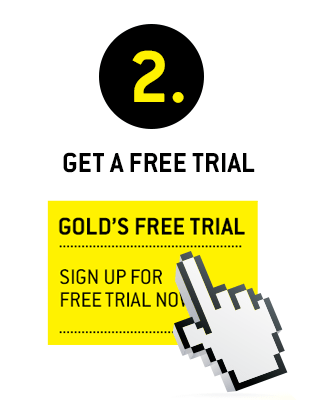 FILL IN THE 1-DAY FREE ACCESS FORM

for all access, all days, all hours in one club.

GET THE COUPON IN YOUR EMAIL
BRING THE COUPON TO THE NEAREST GOLD'S GYM CLUB

show it to our Customer Service Staff along with your valid ID card, and enjoy your 1-DAY FREE ACCESS!
MEMBERSHIP TYPES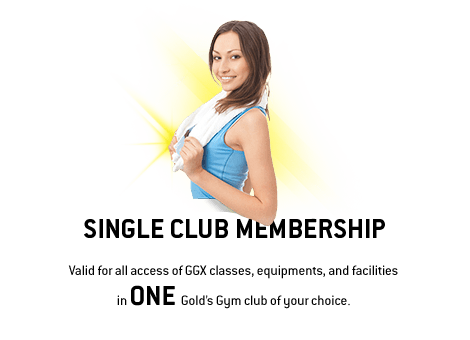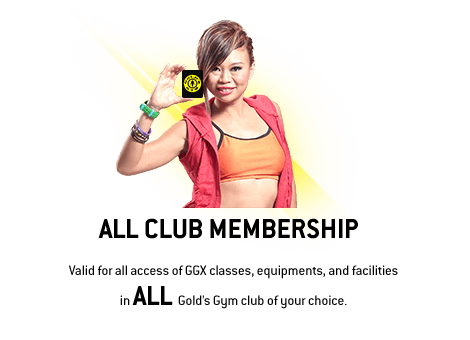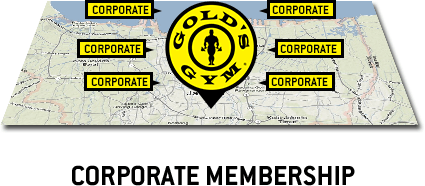 It is no secret that living a healthy lifestyle will affect your work performance. Gold's Gym understands the needs of many companies to have healthy employees that will be able to compete in the tight competition of the global business. Being healthy will not only give your employees a presentable look, but also enhance their day-to-DAYS performance by reducing absenteeism and disability time, increasing productivity and improving team work as well as time management skills. Gold's Gym Corporate Membership offers more than just health programs for your company:
1. An accurate report to monitor your employees' check-in times to our clubs.
2. A training program that will educate your employees about the importance of health, exercise, and proper nutrition.
3. An integrated corporate event for a healthier corporate gathering.
SET AN ONLINE APPOINTEMNT
TO START YOUR COMPANY HEALTHY PROGRAM,
PLEASE FILL IN THE FORM BELOW AND OUR FITNESS COUNSULTANT WILL GET BACK TO YOU IMMEDIATELY