SUMMARECON SERPONG
SUMMARECON MAL SERPONG JL. BOULEVARD GADING SERPONG TANGERANG 15810
PHONE: (021) 5030 1046
FAX: -
Gold's Gym Summarecon Mall Serpong now available on 360 virtual experience.
Click here to explore :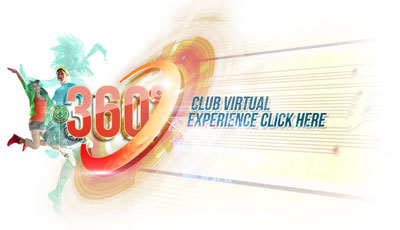 To cover Serpong, Tangerang area, Gold's Gym established its club in Summarecon Mall Serpong (SMS) on 31st of May 2008. In Serpong's most favorite shopping center, Gold's Gym offers the most complete facilities and equipments to fulfill whatever your fitness needs are. Start your program with a diet and balanced nutrition consultation with Gold's Gym reliable nutritionists at the Nutrition Center. Start an intensive fitness program under the supervision of Gold's Gym top-notch Personal Trainers. Working out in Gold's Gym means you get to train with our world-class equipments in a comfortable environment. Try our Cardiovascular equipments and exciting aerobic classes, fun cycling, or relaxing yoga, all under the supervision of our best instructors. Look stylish while working out with premium workout gears, such as T-shirt, gym bags, caps, etc, all by Gold's Gear. Hang out with your friends or family at Gold's Café and enjoy our healthy, low-fat, yet delicious dishes in a Wi-Fi equipped Lounge area. To create an even bigger and better club for our members, Gold's Gym SMS is expanding its club by adding an extra 800m2 area. To accommodate such huge enthusiasm in fitness shown by people in Serpong area, Gold's Gym GGX open classes are often held at the Unity Stage SMS. Make sure you join of these exciting classes and get ready to be a part of Gold's Gym!
LOCATION
JAKARTA

TANGERANG

BANDUNG

BEKASI

SURABAYA