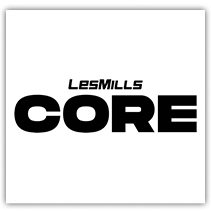 WHAT IS CX WORX (B&M)?
CXWORX is a 30-minute core strength exercise that focuses on training the muscles around the core. You will be taught the correct technique and movements so you'll be aware of your own body and know how to make it stronger. The training will utilize not only your own body weight like in crunches, but also some aids like training tubes and weight plates. Although strengthening your core muscle is the main goal, your hip, butt, and lower back region will also get some training. Here you'll learn how to activate muscles responsible for optimal core control. Burning calories is not the main focus although you'll definitely get leaner. It's all about gaining strength and muscles. You'll be pushed to continually challenge your own ability, gradually increasing your endurance and strength level. With stronger core, you'll get a tighter tummy and but, improving functional strength, as well as prevent future injury.




No schedule is available for this class.