NEWS
The Best Exercise During Fasting?
June 15, 2015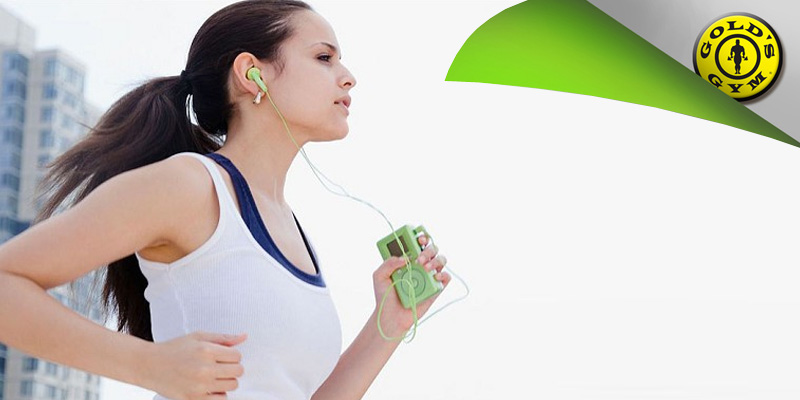 Working-out while fasting means we exercise when our body is calorie and energy deficient, or known as hypocaloric condition. Since our body also tends to experience dehydration. However, it still does not mean we should skip hitting the gym. Working-out during the fasting month is advised to keep your physique feeling fresh and energized, with a few adjustments that is.

This month, let's get closer and be best friend with low impact exercises, such as walking, yoga, swimming and many others. From time to time, we have to give our body a break from excessive pounding like running, dance classes and HIT (High intensity training). Low impact workouts are usually easier on the body, especially the joints and also a great way to get your heart pumping while minimizing the risk of injury. Low impact is without a doubt a very good exercise to maintain the health of your heart and lower the risk of cardiovascular disease. It's something that's never too early to start to thinking about.



This Ramadan, Gold's Gym invites people to stay active and fit through their latest program, steadFAST. Specifically designed by Gold's Gym Indonesia for those who are fasting, steadFAST is a low impact exercise that will not interfere with your health and your fast. Lasted for two months, from June to July, steadFAST is also highly recommended for those who are not fasting, but with different levels of intensity. So, before your waistline grows, let's join Gold's Gym, and start your steadFAST program today. Experience the positive difference this Ramadan and be an inspiration for the people around you.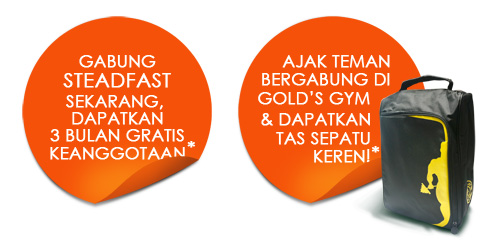 Join us this June because there is a one-month get three months membership promo for new join member. As for theexisting member, there is a free cool shoe bag for every member who recommends steadFAST to their friends.This month, let's transform the old 'tradition' into a new healthy habit that will change your life and the people around you.
 Visit Gold's Gym nearest club or call: (021) 385 5426
Tweet