PX PAVILION
PX PAVILION, JL. PURI INDAH RAYA, BLOK U1 PURI INDAH KEMBANGAN SELATAN JAKARTA BARAT 11610
PHONE: (021) 5835 1115
FAX: (021) 5835 1119
Gold's Gym PX Pavillion now available on 360 virtual experience.
Click here to explore :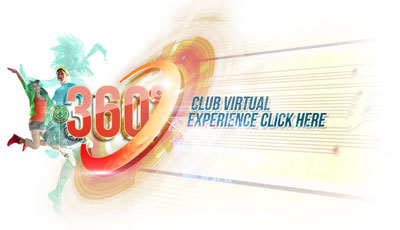 To cover the enthusiasm of fitness lovers in West Jakarta area, Gold's Gym opened its club at a strategic yet exclusive shopping center, PX Pavilion @ The St. Moritz, Puri Indah. Opened officially on 31st May 2010, Gold's Gym PX Pavilion is located on the third floor of the building and displays a calming yet modern spritely green-colored interior design. Enjoy our fast Wi-Fi connectivity in Lounge area before or after your workout session. Just like other Gold's Gym clubs, Gold's Gym PX Pavilion has 3 Group Exercise (GGX) classrooms for members to join our up-lifting aerobic classes such as Body Pump, Body Combat, Zumba, Sh'bam, etc, Mind and Body Studio for those who enjoy more calming and balancing workouts like yoga or pilates, and Spinning room for you who are into cardio training with RPM cycling class. We also provide Functional Training for an intensive Personal Training sessions.
LOCATION
JAKARTA

BANDUNG

TANGERANG

SURABAYA

BEKASI