GAJAH MADA PLAZA
GAJAH MADA TOWER LT. 2 JL. GAJAH MADA NO 19-26 JAKARTA 10130
PHONE: (021) 63861975
FAX: (021) 6385 2819
Gold's Gym Gajah Mada Plaza now available on 360 virtual experience.
Click here to explore :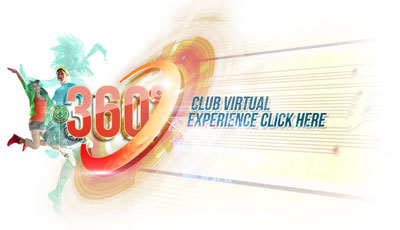 After a successful Soft Opening on February 5th 2013, Gold's Gym Express Gajah Mada, located on the second floor of Gajah Mada Plaza shopping center, now offers a fresher atmosphere through its bright and lively interior design. Carefully placed glass windows and mirrors give a spacious impression of the club. Entering the club, you will be welcomed by our staff who are ready to assist you. Check out our premium workout gear collections, which offer a range of comfortable yet stylish T-shirts, shorts, gym bags, caps, etc, all by Gold's Gear. Try our TRX equipment that does not only strengthen your muscles but also your bones. Get a healthy heart with some cardio training in our Cardiovascular areas with reliable world class equipments imported from the USA. Eventhough Gold's Gym Gajah Mada is an express club, the facilities and equipments available are equal to our mega gym. For you who are into aerobics, yoga, or Pilates, Gold's Gym Express Gajah Mada has a brand-new and comfortable classroom for these group exercises. You can also bulk up in Weight Training area with the help of our attentive and dedicated Personal Trainers.
LOCATION
JAKARTA

BANDUNG

TANGERANG

SURABAYA

BEKASI